Private Speed Boat
Charters in Phuket
Phuket Marine Group offers daily speedboat charters to small and medium sized groups for private trips around Phuket.
We provide you with all the sea excursion necessities and safety equipment such as high quality life vests and diving masks, along with a highly experienced boat crew.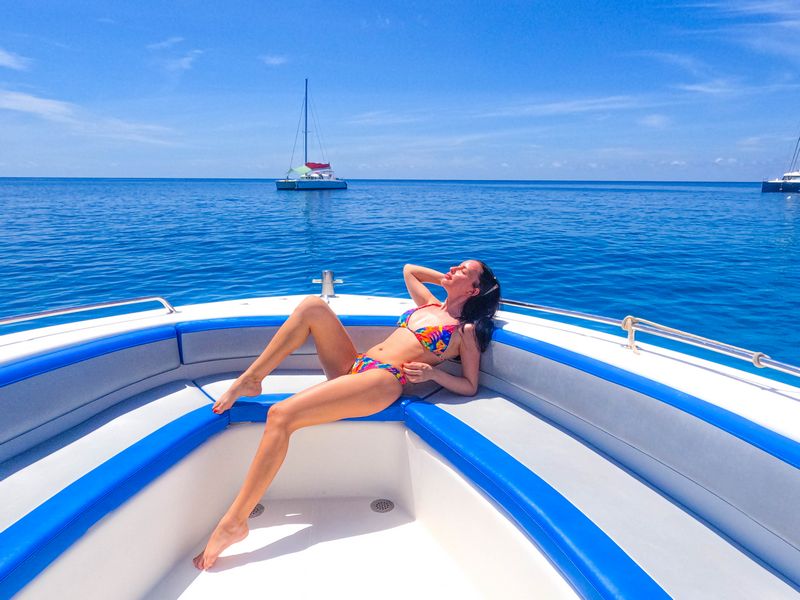 Exclusive islands Cruise Touring with Phuket Marine Group
The ideal solution to avoid the sworn of eager tourists is to charter a speedboat for your own exclusive cruise. 
You can plan your excursion for any time and destinations to avoid the usual mass exodus, with the consideration of the tidal variations, this avoiding the rush and to tailor the trip to suit your utmost convenience. 
Relax on the most secluded and private beaches around Phuket
If you are looking for a more remote beach experience, then you should head to the islands near Phuket. You can find some of the most secluded and private beaches around Phuket. 
The island of Phi Phi is also a great place to visit. It has white sandy beaches, as well as remote islands that are perfect for those looking for a Robinson Crusoe experience.
We are proud to inform you that our boats are exclusively owned by us, which sets us apart from other operators. This guarantees that our customers can always count on their availability and efficiency. Our fleet comprises of 9 boats constructed with fiberglass, and each boat is equipped with 2 to 4 powerful engines. We take utmost pride in building all our boats to the highest standards of safety and reliability.
You can check all our boats HERE
You can book your trip from our online shop